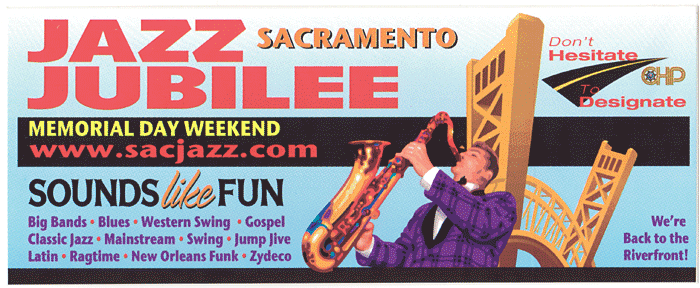 Memorial Day Weekend 2007, and where would I be but at the Sacramento Jazz Jubilee? Haven't missed one yet. You can definately see the festival has cut back some, but last year they still had maybe 80,000 in attendance. You can say that the festival has returned to its roots, reestablishing a couple of venues in West Sacramento, where the festival originated 35 years ago.
Below you'll find links to several festival photo galleries. This year I've divided the photos up into four categories: 1) Sacramento scenes, 2) the kick-off parade, 3) festival bands and 4) a street band performance, From each of these four albums I've selected photos to put into an Weekend Highlights Sampler album. You may want to check out that album first and then if a certain category strikes your fancy, come back and view one of the four full categories.
Click on thumbnails below to enter respective galleries.